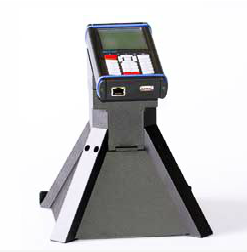 Nowadays, the quality criteria when it comes to printing of all sorts of codes on the packaging are increasingly more demanding and it relates particularly to flexography, because of the factors (unknown in other printing processes) that may affect the correct codes reading. Therefore, Chespa is equipped with the latest equipment to verify the printed codes.
Rea Scan Check 3 allows to analyze all kinds of barcodes according to the requirements of GS 1 norm.
The second verifier Rea MLV-2 is used to evaluate the 2 D type of codes eg. popular QR codes.